The Brislin Chihuahua website is Dedicated to Experienced Breeding of Top Quality Chihuahuas.
Brislin Chihuahuas are breeders of Champions World Wide.
---
WELCOME AND THANK YOU FOR VISITING BRISLIN CHIHUAHUAS.
We are a small Chihuahua breeder and an active AKC Show Exhibitor located in the Dunmore/Scranton area of Northeastern Pennsylvania. 40 minutes from the beautiful scenic Pocono Mountains.
We are a mother-daughter team working together to raise, socialize and exhibit beautiful chihuahuas.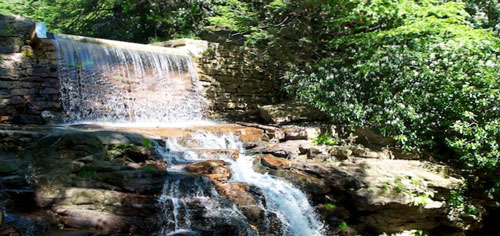 At Brislin Chihuahuas, our Ultimate goal is to come as close to the AKC Chihuahua breed standard, while striving for optimum soundness, health, type, and that well balanced temperament that is so essential in AKC Show Conformation.  A ll of my Chihuahua babies are home raised, indoors and underfoot.  We breed primarily for our next show dog to carry out the future of Brislin Chihuahuas for generations to come.

For us, there is nothing better in the world than raising a puppy from birth to champion. We take the sport of raising pure bred Chihuahuas very seriously; studying pedigrees, structure, type and genetics. We are very fortunate to have gathered, what we feel, is some of the best foundation stock in the United States.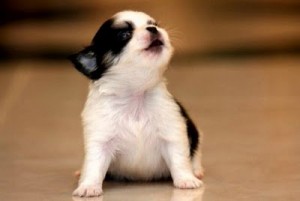 ---
---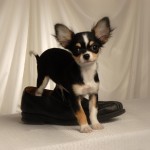 Great care and consideration is given to each of my planned litters. We look deeply into both the sire and dam before bringing their offspring into the world - in hopes we will then have puppies greater than both of their parents combined. Occasionally we will offer a show puppy to a carefully screened home, where it will be up to the new owner to train, and achieve its AKC Championship.    All of our beautiful Chihuahua "pet" puppies will be placed with strict spay / neuter contracts, up-to-date vaccinations, and written health guarantees to screened homes only. This will ensure that the Chihuahua will be properly taken care of for its long lived life and be given the very best care.              
We understand that not everyone is seeking out their next show puppy. In fact most of the people who contact us are simply looking for a loving pet to add to their family. At times, we do have pet puppies available to the right adoptable homes. We have made some of the best friends in the world with our pet home families!   If you think you might be interested in a Brislin Chihuahua we would be happy to talk with you and extended an invitation to our home to meet the gang.
---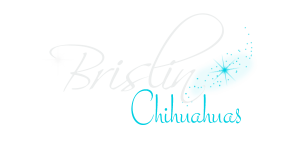 THANK YOU FOR VISITING BRISLIN CHIHUAHUAS
Chihuahuas bred for Superior Temperaments, Quality & Flash
[
Michelle Brislin      
brislinchihuahuas@yahoo.com
Dunmore, Pennsylvania
570-780-3214
Website and Images Copyright 2013 © Brislin Chihuahuas. May not be copied or used without written permission. All rights reserved.
Enter the text or HTML code here